The Best
Housekeeping
Powerful. User-friendly. Efficient.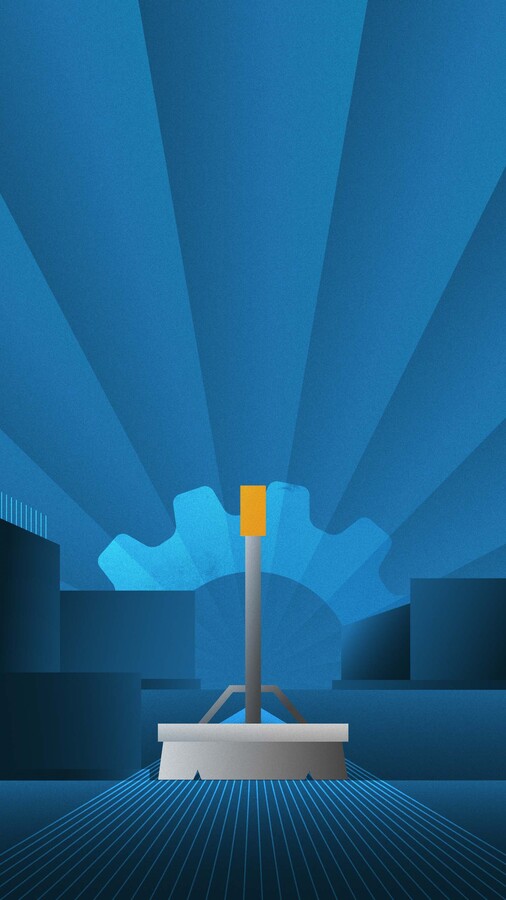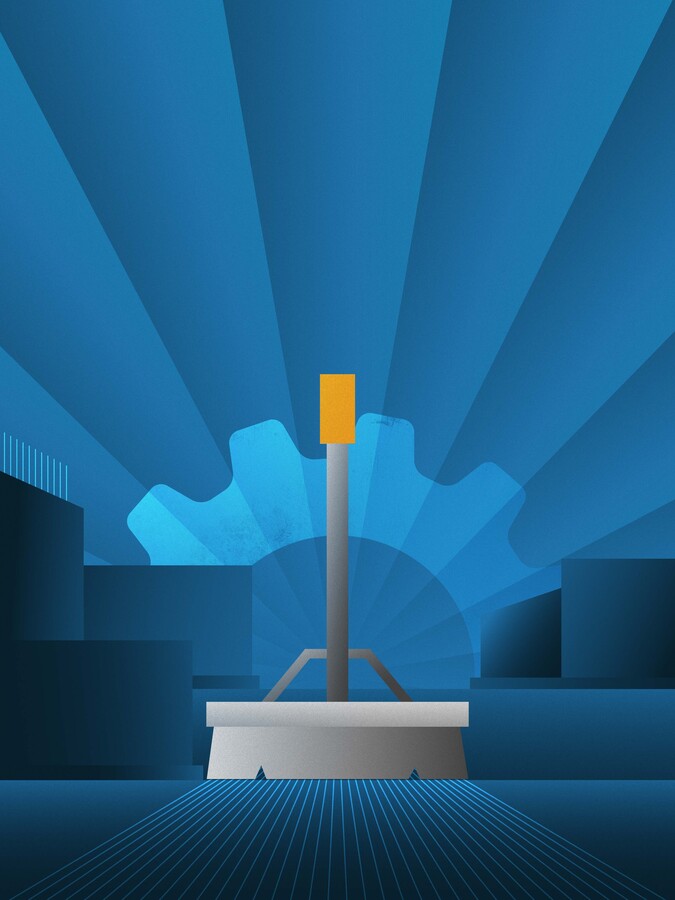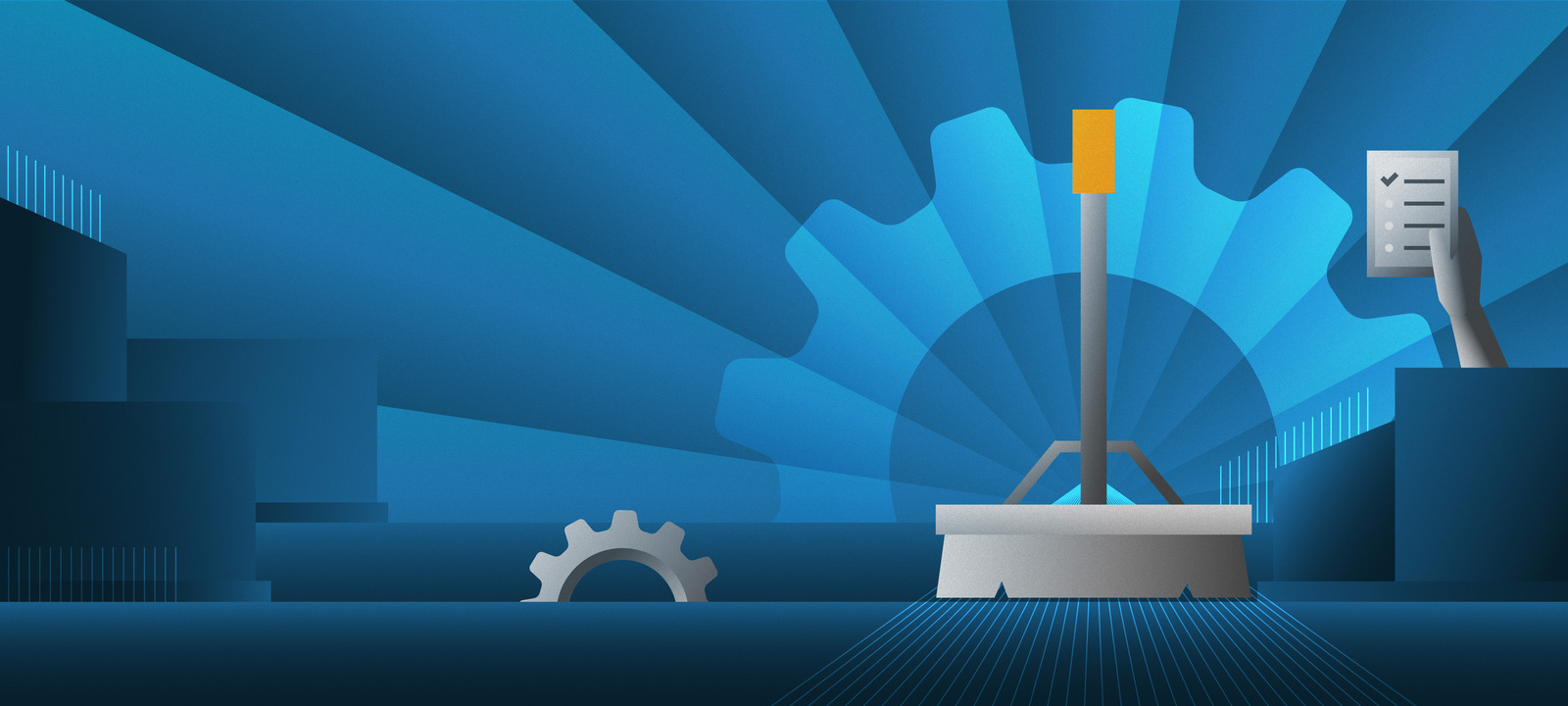 When you've been in the Maintenance business for so long, you develop a feeling for what's most needed. One of the most common requests we got over the years pertains to housekeeping. Managers and staff in health care, education, hospitality, and many more are performing hundreds of little tasks every day to keep living spaces, classrooms, or common areas fresh and clean. To help them do their best work, we decided to create a tool.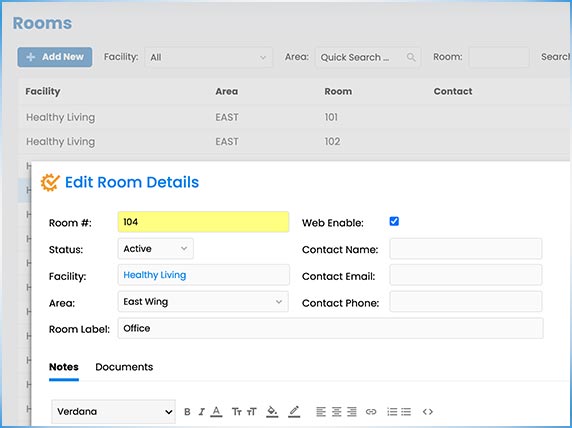 What Is It
When it comes to housekeeping, nothing is more important than ensuring a complete and thorough job is done. With the rooms list database, you can keep every room in your facility organized and trackable. Start by creating a profile for every room, then you can easily keep track of all the cleaning history in every room, making sure nothing gets missed or left incomplete.
To The Point
Create a profile for each room in your facility and track the history of cleanings completed per room.
Usage
You will use this feature once per month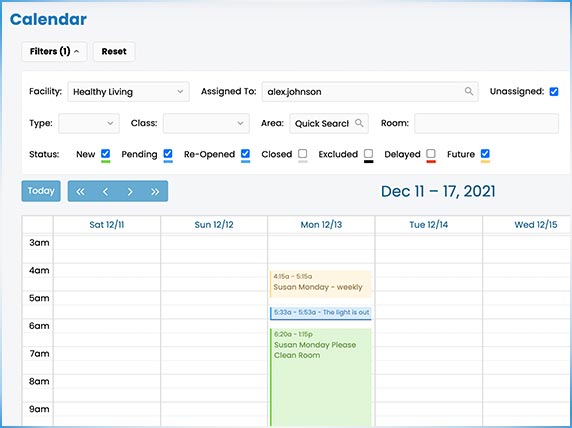 What Is It
Cleaning schedules are. . . exactly what they sound like. You can use the housekeeping module to schedule which rooms need full or partial cleanings ahead of time, or to schedule regular, recurring cleanings of certain rooms. Plus, you can assign the scheduled cleanings to specific housekeeping team members.
To The Point
Pre-plan which rooms need full cleanings or partial cleanings by which housekeeper on which day.
Usage
You will use this feature once per month
3
Customizable Task Lists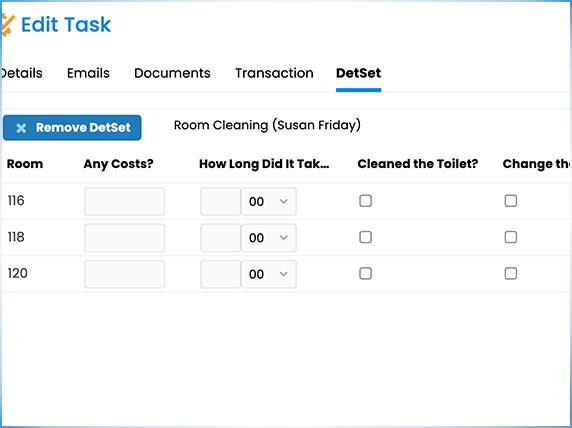 What Is It
When you're monitoring what cleaning has been done in what room, you need to know exactly what tasks were completed so you can ensure the procedure was properly completed. With the customizable tasks list feature, you can include a list of all of the specific tasks that need to be completed for each cleaning procedure.
To The Point
Designate specific cleaning procedures by including a list of specific tasks each housekeeping staff should complete.
Usage
You will use this feature once per month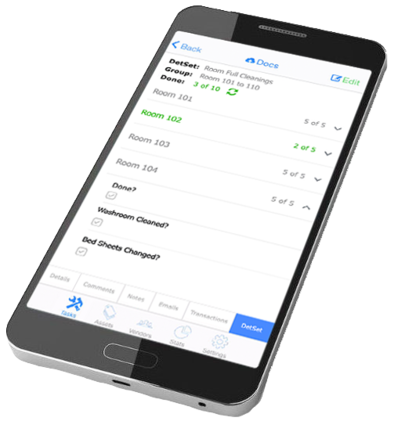 What Is It
Housekeeping staff are always on the move. Going back and forth to an office with a desktop in order to update or check work orders and schedules can be overly time-consuming and inefficient. With the Maintenance Care Mobile App, your team can do everything they need to do on the fly - ensuring nothing gets missed or forgotten in transit.
To The Point
Allow your housekeeping staff to view their schedules and mark complete all cleanings while on the fly.
Usage
You will use this feature once per month
SEE WHAT OUR HOUSEKEEPING MODULE CAN DO FOR YOU
Chances are that your housekeeping staff has experienced the same troubles before and wished for a better solution: difficulties keeping track of many small duties, not enough overview over tasks, or problems with coordination.
If the answer is yes (and it probably is – just look at internal issues brought to your attention or feedback from guests), our new software solution will help you put an end to the confusion. Our specialists are happy to show you an individualized plan for your facility. Reach out below– we're looking forward to hearing from you.
How To Avoid Health Concerns
As workers are set to return to their workplaces after months of home office, Facility Managers need to prepare buildings to protect people's health.
Green Cleaning As Part Of Preventative Maintenance
There are a few differences to be aware of when focusing on a "greener" way of running your business and the following are just a sample of what makes the difference.
Ready, Set, Spring Clean!
The arrival of spring is a great reason to start a major cleanup in your facility's outdoor spaces as strategically scheduled general maintenance will save you costs in the long run.
Using CMMS To Get Through A Pandemic
Within half a year, remote work order tracking became much more than a convenient gadget: an essential tool to keep business running from a distance during an unprecedented lockdown situation.
Frequently Asked Questions About The Housekeeping Feature
Got questions about how the housekeeping feature works? Wondering what sorts of things you can do with the tools? We have the answers! Check out the most commonly asked questions we get about the usage and benefits of the housekeeping feature below:
Can I track inventory of cleaning supplies?
Yes you can! Maintenance Care has an inventory module that allows you to keep track of any inventory items you use. You can attach these inventory items to a task when the task requires that item. Maintenance Care will automatically remove the item from your inventory and warn you when your supply of these items is running low.
That depends. You can create an account for each of your housekeeping team members and manage housekeeping tasks from within your existing account at no extra costs. If you require a separation of Maintenance and Housekeeping tasks between teams, you will need to purchase a separate add-on for your facility.
Yes you can! A new addition to the many features of Maintenance Care is the Room Database. The Room Database will allow you to list your rooms in the Maintenance Care system. Every task related to a listed room will create a transaction for this room that you can report on at a later date. You will also be able to list tenant information pertaining to the room, notes, and storage for any files.
Can I create a list of reccurring tasks?
Yes you can! The Maintenance Care Scheduler will allow you to list your daily, weekly, monthly or yearly cleaning tasks. You can set a schedule for the task triggering it to create a replica of itself at your required time. You will be able to attach an asset and parts, pre-assign to a user or vendor, and also attach documentation to this template task.
Can I use Maintenance Care for room inspection if the inspections are not scheduled?
Yes you can! You can create a single scheduled task with all your reqired steps and checks and set the trigger date to a time in the distant future. When a room requires a inspection, you can modify the room number and manually trigger that task from within the Maintenance Care system.
Will I need to create a scheduled task for each of my rooms if they all require a daily cleaning check?
No. That could get very cluttered depending on the number of rooms you have to deal with. Maintenance Care will allow you to construct a group of rooms. You will be able to then assign the group to a single Scheduled task. When this task is triggered, it will create a transaction for each of the rooms in the group.
Can I incorporate a checklist or form into a task?
Yes you can! Another new feature of Maintenance Care is the Detset. Detset stands for Detailed Set of questions. You will be able to create a fully customizeable checklist with your choice of dropdowns, checkboxes, direct input or the ability to create a child task based upon your findings during completion of the task.
I have a large Maintenance Team. Can I dictate who does a specific job?
Yes you can! You can manually assign any task in Maintenance Care to any of your registered users. You can also auto assign tasks based upon job type or area.
HERE'S WHAT FREE WORK ORDER SOFTWARE IS DOING FOR OUR USERS