Facility Maintenance Has Just Gotten Easier With Cmms For Education Facilities - Premium School Maintenance Software
See how easy ticketing, asset tracking, preventive maintenance, and more can be in a personal demo.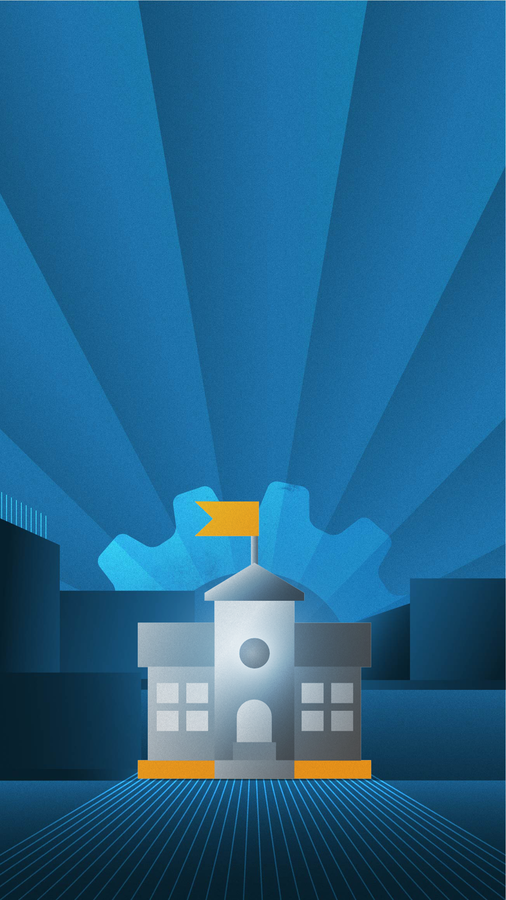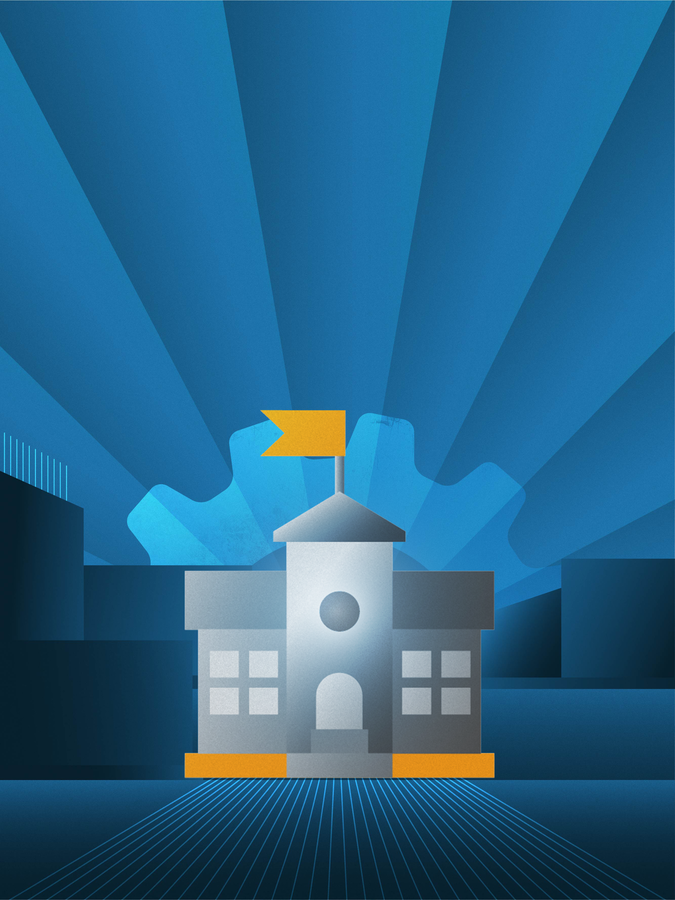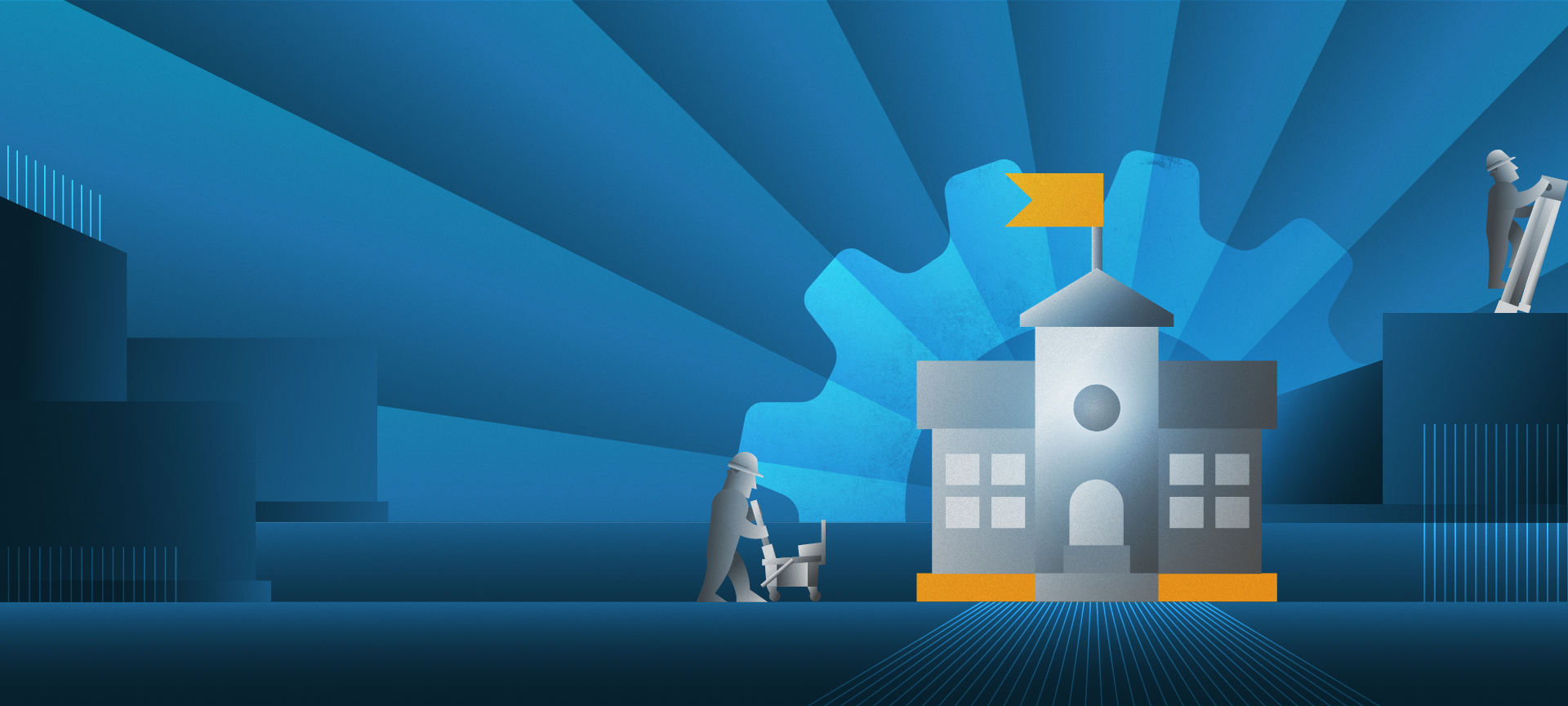 MAINTAIN A FUNCTIONAL SCHOOL ENVIRONMENT WITH CMMS
Between repairing broken equipment, fixtures, windows, doors, and any other items hundreds of students touch every day, your to-do list can become unruly fast. Especially now, when school openings and closures come in waves, and you have to stay alert 24/7. Trying to manage preventative repairs can be forgotten or delayed to the point that equipment falls into disarray. Issues like these make it crystal clear that schools need school facility management software. A school CMMS can help your maintenance team track work orders and PPE, start preventative maintenance programs, develop asset tracking, track progress, and report on progress. Students, teachers, and administrative staff need a functional environment to succeed; school management software can help them be the best leaders for our youth.
Faster Classroom Maintenance
With hundreds of students coming and going every hour, school maintenance workers are inundated with classroom repairs while custodians work harder than ever to meet strict cleaning requirements. Managing work orders, repair requests, and progress is crucial to the success of your school's maintenance program.
Complete Facility Audits Seamlessly
The School Facilities Maintenance Task Force provided guidelines for how to perform an asset audit in their 2003 report. Using a school CMMS you are able to abide by their suggestions. Tracking the age, wear, and status of equipment is critical to your facility through a comprehensive maintenance history.
Streamline Safety And Compliance Inspections
For educational facilities, safety is paramount. Schools need to have clean air, be free from asbestos, have water and waste management under control, and comply with evolving pandemic-related regulations. Staying on top of these tasks can be simplified using preventative maintenance.
SATISFIED CLIENTS
Take a look at some of the many organizations using Maintenance Care as their CMMS of choice! Pick the right facilities management software and streamline your maintenance requests today!
SIMPLE AND ROBUST SCHOOL Maintenance MANAGEMENT SOFTWARE
A perfect CMMS for your school is a system that is easy to use and provides you with all of the tools you need to set up a winning maintenance plan and secure the health and safety of staff and kids. Apart from the ability to assign work orders and track the progress you need to have a powerful tool to schedule preventive maintenance that helps your team assess vital building systems, like HVAC systems, boilers, lighting, and even landscaping equipment. The CMMS of your choice should also be flexible enough to offer custom-made features, like PPE tracking, and go beyond maintenance by streamlining budgeting with asset tracking features. Our CMMS gives you all these and a mobile app that means your maintenance team doesn't have to return to the shop to get the next work order or update their status. School maintenance teams have a lot of ground to cover every day. Robust school management software is the best way to streamline your workload and maintenance procedures.
EVERYTHING YOU NEED TO MANAGE ASSETS AND PROJECTS IN ONE Maintenance Management SOFTWARE
Choosing Maintenance Care as your school management software allows you to simplify your workday. You can go from placing a work order to checking inventory and your preventive schedule in a few quick clicks. Not only are we able to help you streamline your work, but with our mobile app, you can do those tasks remotely from your mobile device, which is crucial when the staff can't move around the facilities as freely as before 2020. Don't make your teams head back to the shop to get started on the next project; use the mobile app to save time and energy.
SCHOOL CMMS SOFTWARE FEATURES
Complete work order quickly and efficiently
Know what needs to be done with maintenance processes and when it needs to be done with task management
Schedule preventative maintenance to decrease the likelihood of broken equipment
Track PPE
Simplify tracking and updating project status with reporting dashboards
Track your assets lifecycles to create more accurate annual budgets
Use the mobile app to always stay in the know of your maintenance operations
Store documents in our Space Center for fast retrieval and team sharing within maintenance departments
Use wireless temperature sensors
Use Alexa as your personal CMMS assistants with flawless integration
WE'RE YOUR SCHOOL MANAGEMENT SOFTWARE IDEAL PARTNER
Maintenance workers at schools have a lot to deal with, from equipment tracking to task scheduling. Between the never-ending flood of work order requests, dodging students in hallways, and ensuring the safety of everyone on campus, their work is never done. We understand these challenges, which is why we go above and beyond to create a great customer experience. If your team has questions, then our team has answers.
In addition to excellent customer service, our training program is top-notch. We've created a training program to help your team become experts at maintaining your campus. Through a series of training sessions, we walk you through the system, follow up, and make sure you are comfortable working with our CMMS.