An efficient Asset Maintenance Management Software like our powerful CMMS provides your team with the proper tools to predict asset lifespan, inventory management, schedule maintenance, keep up with important data like acquisition dates and warranties, the replacement cost, make and model.
Benefit from the ability to use real data of repair history for your management and capital planning expenditures for years to come and enjoy significant ROI (Return on Investment) for your organization.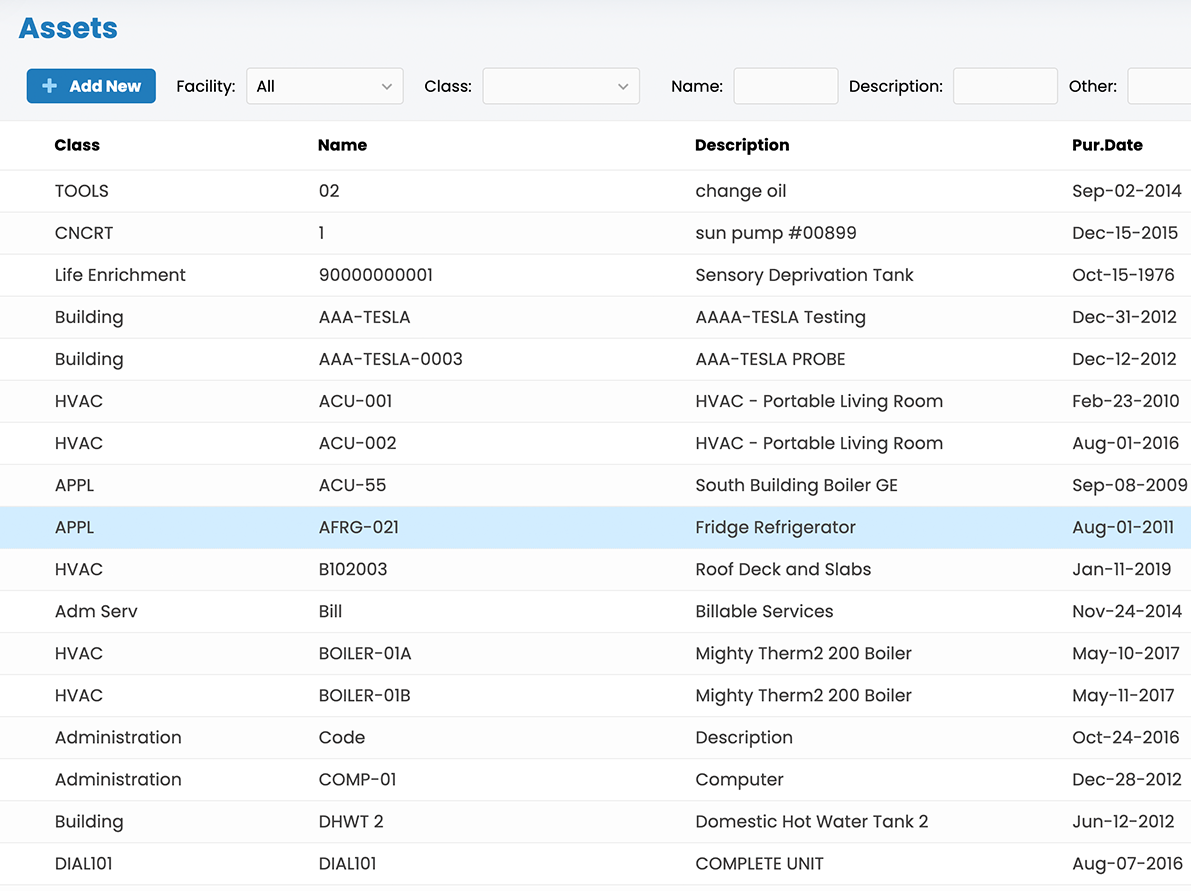 What Is It
Using our Asset Tracking System you can keep all of your asset data in one convenient location. Maintain records on all essential assets including make, model, serial number and much more. Profile your equipment and access each item's information using our mobile app for your convenience.
To The Point
Convenient, easy to access details for all your equipment.
Usage
You will use this feature a couple of times a week.
2
EQUIPMENT LIFE EXPECTANCY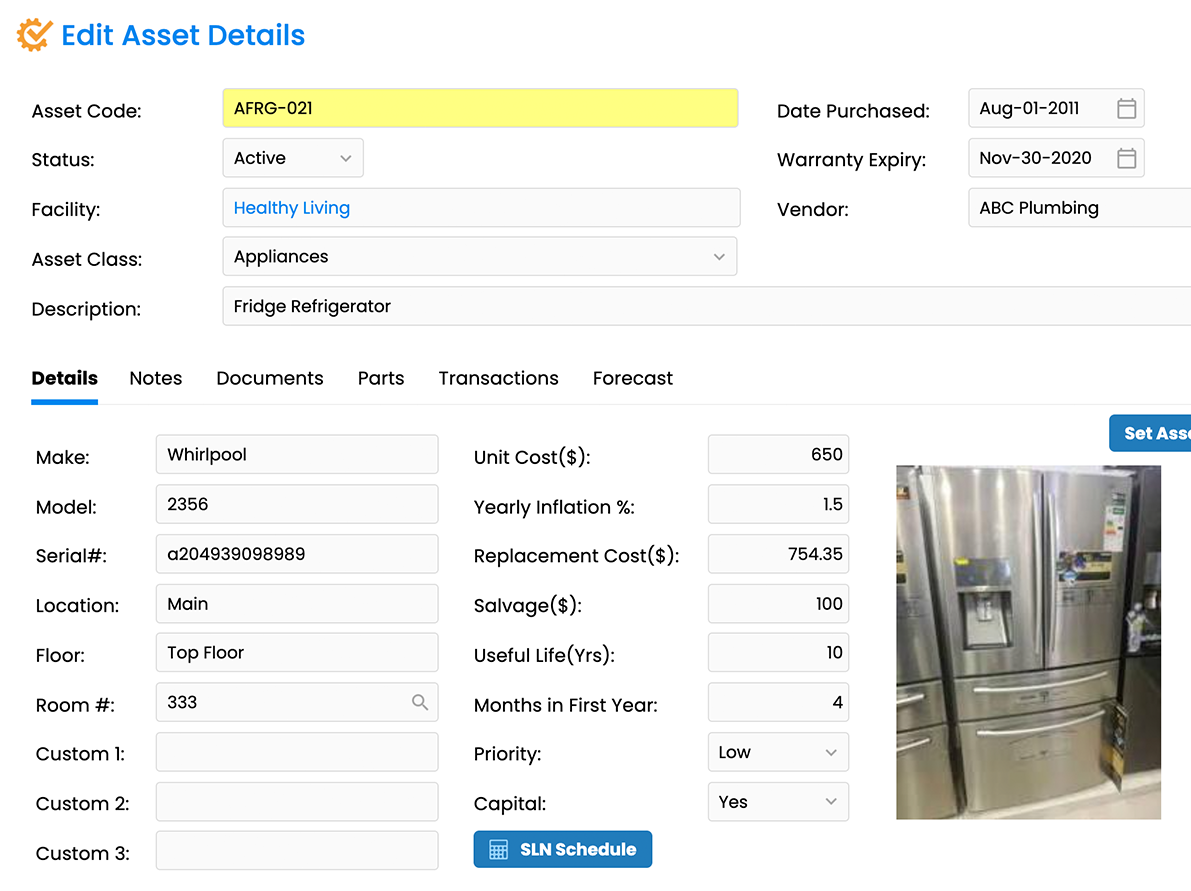 What Is It
Predicting asset performance can help save your organization thousands of dollars every year. Asset Maintenance Maintenance Software can help trend the life expectancy of assets and allow for effective evaluation of spending practices. Determine which equipment needs replacing easily.
To The Point
Predicting asset usefulness will help reduce mid-year surprises.
Usage
You will use this feature a couple of times per month.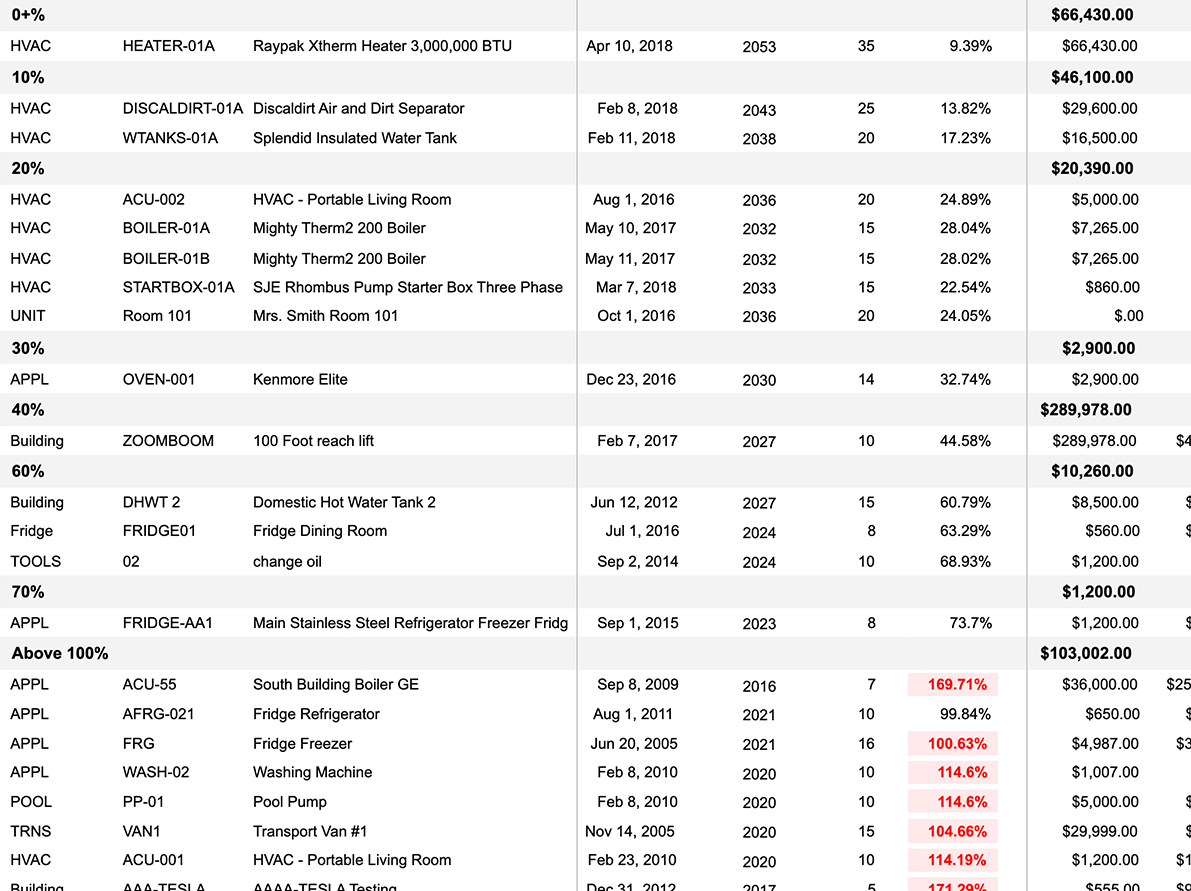 What Is It
Forecasting and budgeting for asset replacement can eliminate unnecessary repair expenditures and reduce possible downtime for those key pieces of equipment within your facility. Utilizing an Asset Management System for the yearly review of assets can help determine which need to be replaced in order to streamline your spending budget.
To The Point
Planning for replacement will reduce overall costs.
Usage
You will use this feature a couple of times per year.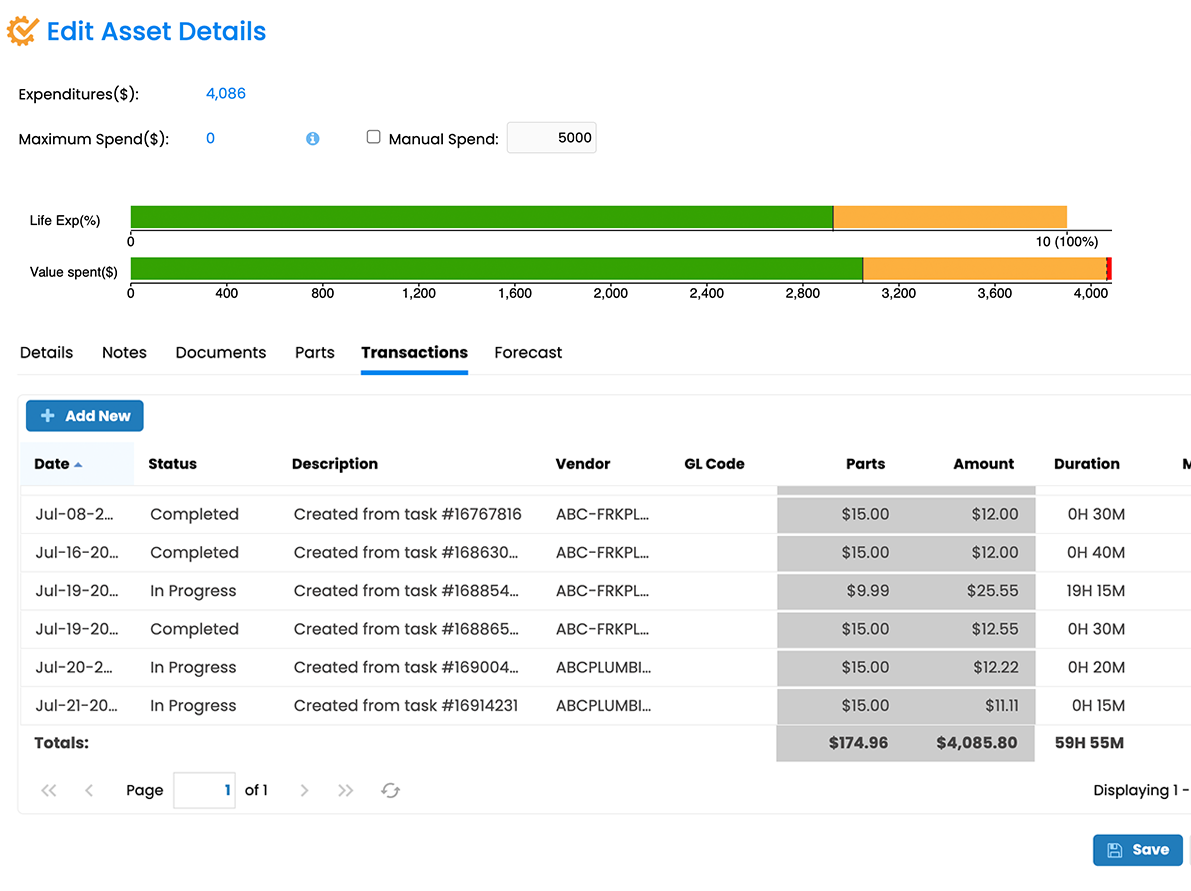 What Is It
The ability to easily capture and access repair transaction history on any piece of equipment can allow you to determine if an asset is still worth its value. The advantage of using an Asset Maintenance Management Software can create a sustainable daily process that will accurately profile the performance of your assets.
To The Point
Tracking itemized expenses for each asset is easy.
Usage
You will use this feature a few times per week.
BENEFITS OF ASSET TRACKING SOFTWARE
We Are A Rock Star Team, Energetic And Full Of Enthusiasm, Dedicated To Making Sure Your Maintenance Management Software Experience Is Just Right.
Less Breakdowns
It's important to properly maintain your equipment regularly especially when you depend on it for critical operations. Proper Asset Tracking allows for less equipment downtime and more reliability.
Forecasting Planning
Budget planning helps with your company's cashflow, so determining when your equipment needs to be replaced and budgeted as a capital expenditure will ensure that you're making the most out of your investments.
Quicker Response Time
In the event that your equipment breaks down, you'll want to have your team able to respond quickly and efficiently providing those in need of the asset with a faster recovery and higher productivity.
Cost Savings
The most expensive item for a facility to run efficiently next to staff salary is equipment replacement, so if asset tracking software can delay the purchase of a new item, you will save money!
What's The Best Way To Keep Track Of Your Facility's Assets?
Did you say in a stuffed three-ring binder that you have to update every time something changes? Wrong.
How To Decide Whether To Repair Or Replace An Asset
Assets are the lifeblood of your facility maintenance department and they're also one of the largest expenses you have. When your assets break, you're faced with the decision of whether to repair or replace them.
Accurate Total Cost Of Ownership With CMMS
As the manager of a busy maintenance department, TCO may be something you're more than a little familiar with. A fully integrated and comprehensive CMMS program can help.
Asset Management: Prioritizing Projects And Needs
If you want your maintenance plan to effectively prevent equipment breakdowns or failures, you need to prioritize properly.
You'll Love Maintenance Care CMMS
Maintenance care is serious about providing an effective asset maintenance management software for your operation. In addition to tracking the profile of all of the assets in your facility with information such as make, model and serial numbers, our asset management system will provide you with the ability to quickly add equipment repair history. Utilize the power of our asset tracking system to add barcodes to all of your equipment. Scanning the barcode right from our mobile app, will bring up all of your asset history and give you the ability to add more. Once you get started with maintenance care, will not be able to live without it!
HERE'S WHAT FREE WORK ORDER SOFTWARE IS DOING FOR OUR USERS