Stay On Top Of Healthcare Facility Management With CMMS Software
Try our healthcare maintenance software now — get a demo!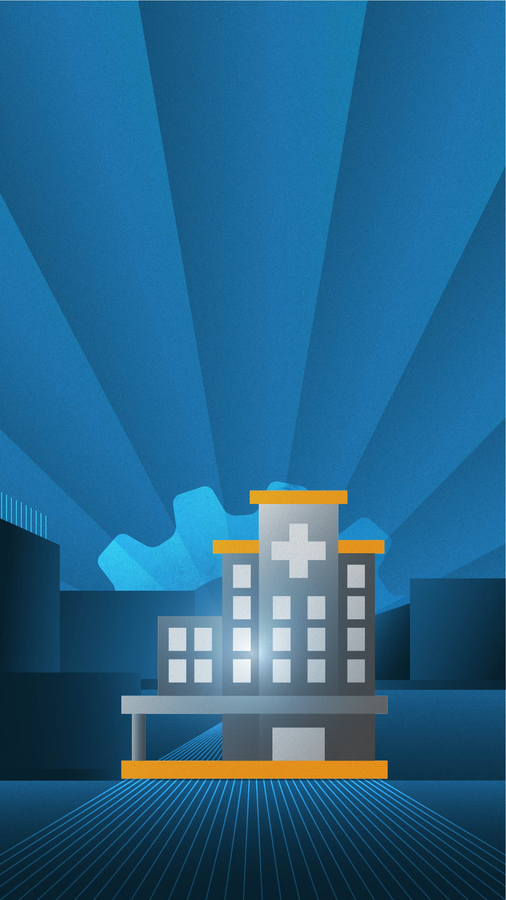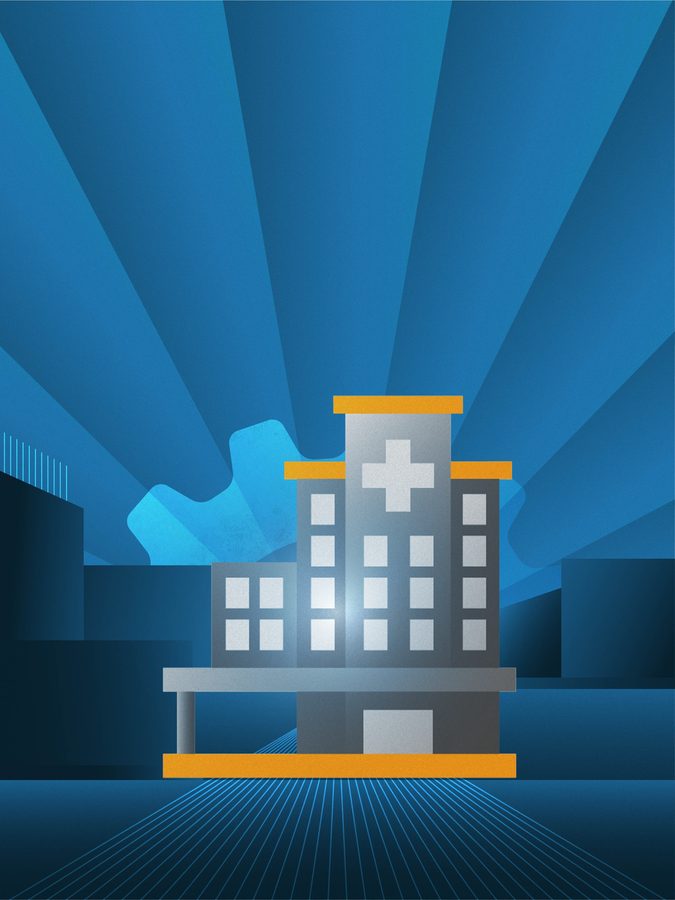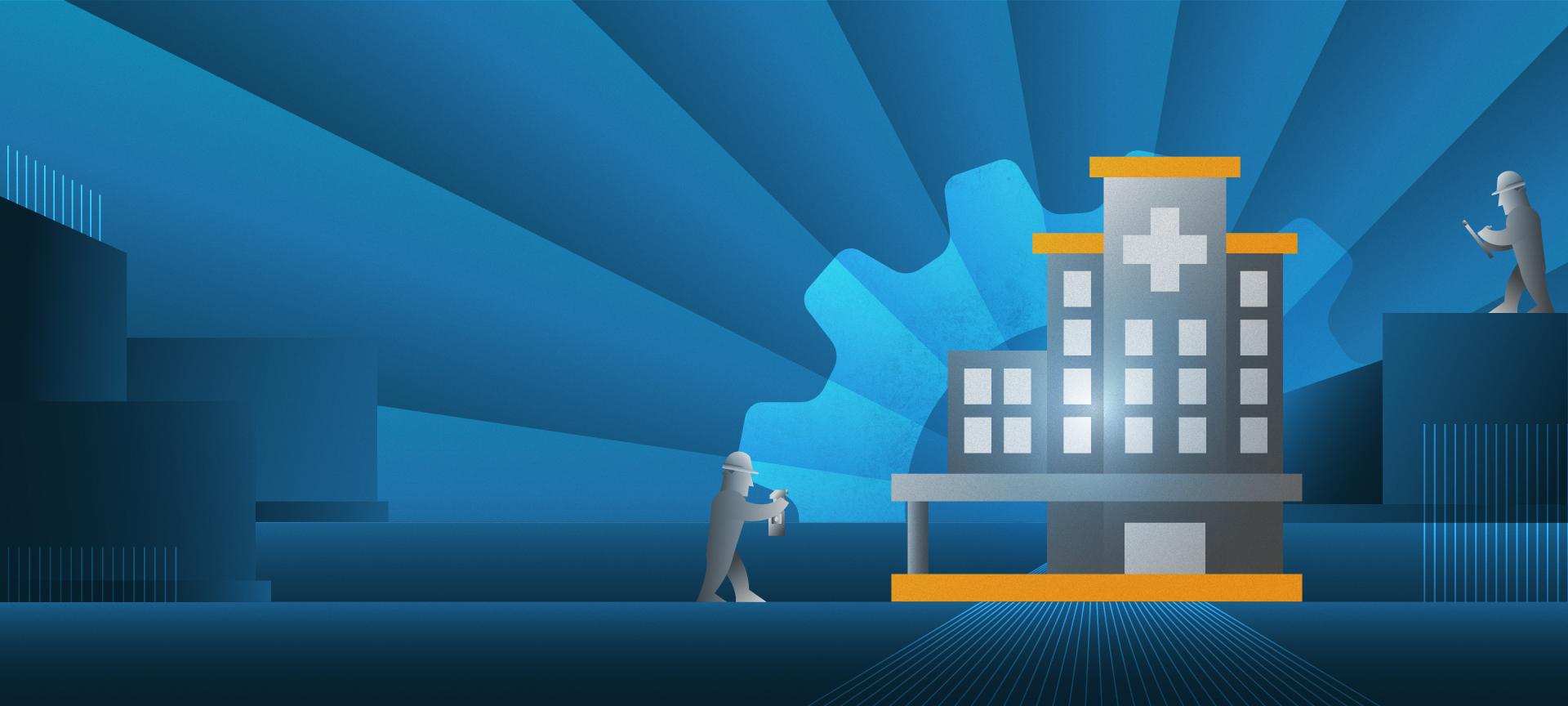 Never miss facility Maintenance again With Reliable CMMS As Your Healthcare Maintenance Software
Providing cost-effective maintenance is mandatory for managing a safe, functional, and efficient healthcare facility while mitigating risk factors . Tracking compliance issues, creating accurate budgets, scheduling preventive maintenance, and issuing work orders are critical to the success of healthcare facility management, especially at times of special attention and increased pressure. Instead of tracking these tasks using calendars and excel tools where chances of missing something are high, the best way to stay on top of your facilities assets, repairs, compliance, and other tasks is through a powerful CMMS designed to meet the specific requirements of healthcare facilities. Help your team stay on track, avoid missed inspections or recertification issues by implementing a maintenance tracking system – and keep your staff and patients safe.
Efficient Healthcare Facility Maintenance
Keep track of work order requests and PPE inventory levels with a work order tracking and tracking tool that knows what healthcare facilities need. Quickly assign tasks, track progress, and get notifications to re-order critical supplies.
Seamless Facility Asset & repair Audits
Tracking assets is the best tool for capital planning. You need to know what equipment is reaching the end of its life cycle and uncover what equipment needs repairs frequently. Health service asset management simplifies this challenging task.
Streamline Safety And Compliance Inspections
Healthcare facilities are licensed by state and federal agencies. It's critical that you organization is prepared for scheduled and surprise inspections. Through the use of preventative maintenance, you can ensure that you get passing marks every time.
SATISFIED CLIENTS
Take a look at some of the many organizations using Maintenance Care as their CMMS of choice!
COMPREHENSIVE HEALTHCARE MAINTENANCE FACILITY MANAGEMENT SOFTWARE
When choosing health care maintenance software, you want a system that will fit your many needs, and lets you stay compliant with health and safety regulations. An essential feature for every healthcare CMMS is a work order tool. You need to be able to create work orders, assign team members, and track the progress. For hospitals and clinics, broken equipment can delay test results, slow down treatment, and even result in penalties by advisory agencies. The risk of not making necessary repairs and inspections is not worth the consequences. Your software of choice should also offer preventative maintenance because your team needs to schedule and track routine projects like assessing steam sterilizers and generators regularly. Boilers need monthly inspections of valves, packing glands, water quality tests, and many more. Using a healthcare CMMS, these tasks can be scheduled and tracked to make sure your boilers exceed their lifespan. Of course, a quality CMMS solution will include PPE and asset tracking. You are responsible for people's lives and millions of dollars of equipment. You need to track the life of the equipment, the number of masks and sanitizers in stock, the cost, and repair history to create budgets, justify spending requests, and reorder essential supplies on time. A quality facility management software will handle all of these needs and more.
ONE SOFTWARE TO MANAGE YOUR WHOLE HEALTHCARE FACILITY
Choosing Maintenance Care as your healthcare CMMS software simplifies and streamlines your day. You can go from placing a work order to checking inventory, and your preventive schedule in a few quick clicks. Not only are we able to help you simplify your work, but with our mobile app, you can do those tasks remotely. Send work orders and tasks directly to your team using the mobile app, saving them a time-wasting trip back to the shop.
Healthcare CMMS Software Features
Complete work order quickly and efficiently
Reorder critical supplies on time
Task management lets your whole team know what needs to be done and when
Schedule preventative maintenance and inspection tasks in advance
Track your assets lifecycles to develop accurate capital planning reports
Dashboard reporting simplifies tracking and project status
Use the mobile app to stay on top of work orders, asset tracking, and manage tasks
Store documents in our Space Center for fast retrieval and team sharing
Need a vendor to help with a project, shop our vendor store for great rates
Smart tracking with our wireless temperature sensors
Use Alexa as your personal CMMS assistants with flawless integration
HEALTHCARE FACILITY MANAGEMENT'S BEST SOFTWARE PARTNER
Maintaining a healthcare facility is no easy feat. Not only do you have to repair the equipment used to care for patients, but you also have to track every aspect of a hospital from kitchens to administrators offices. Staying organized and on task is crucial to the success of your facility, but also to the well-being of the patients.
Using a healthcare CMMS that can tracks everything from work orders to asset management simplifies your life. The work you do is making the world a better place and you deserve a tool that makes your job easier. Partnering with Maintenance Care allows you to streamline your day.