SAVINGS GUARANTEED – WITH OUR ENERGY SOLUTIONS. for you and the planet.
The Smarter Way To Live And Work
Maintenance Care is consistently striving to help people live their best lives by supporting facility management professionals in their daily operations through savvy tech solutions. In addition to our time-tested CMMS, we are expanding our innovative technology portfolio to include energy efficient, environmentally friendly hardware solutions.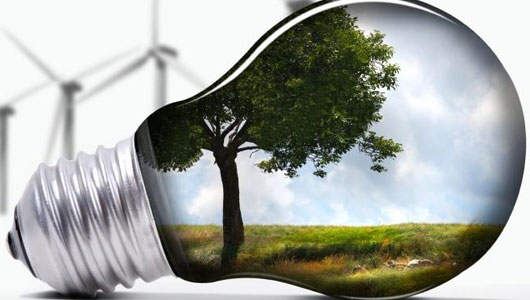 USE ENERGY THE SMARTER WAY
Better For You And The Planet
Maintenance Care is constantly looking to expand its portfolio of useful, innovative solutions to make your daily operations smoother and solve problems before they even occur. We are proud to be offering a range of smart devices that will turn your facility into a greener, more efficient, and more livable place. On top of that, you can achieve enormous ROI! Check out all of our available energy solutions below, and use the form at the bottom of the page to get in touch if you're interested in learning more.
The Maximizer: Increase Efficiency, Reduce Emissions
What looks like a rather inconspicuous piece of metal turns out to be a sophisticated, high-performance tool. The Maximizer is a powerful device full of innovative technology: by separating carbon-based fuel molecules (such as oil, natural gas, diesel, and others) just before combustion, the molecules mix better with oxygen which leads to a more complete burning. This increase in fuel efficiency translates to reduced emissions and saves costs.
Installing the Maximizer is simple and it can be added to most existing fuel-based systems. With an ROI of between 9-27% per year as well as significant emission reductions, it's a no-brainer.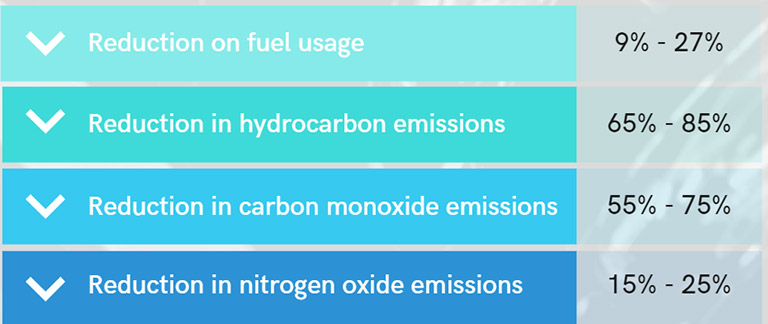 Protect Your Facility And Save Money With Air Purification Technology
Clean air is a key factor in well-being – especially in indoor environments that host many people every day such as hotels, health care facilities, or office buildings. Air Purification Technology offers a safe, natural, and effective solution to get rid of airborne dust, mold, germs, viruses, and other pollutants. This technology is based on bipolar ionization, a process during which air passes through a patented polarization tube that purifies the air and filters out contaminants in a natural, non-toxic way.
Integrates Into Existing Systems
The Air Purification module can be integrated into most existing air filtration systems or installed separately. It is natural and does not rely on chemicals or processes harmful to people or the environment. Because the purified air is already circulating inside of a building, the process reduces heating and cooling costs as well.
Combats Coronavirus
Bipolar Ionization (the technology used in Air Filtration), is becoming an increasingly popular method for commercial and industrial facilities to combat the spreading of the virus. Integrated into HVAC systems, the technology converts oxygen into charged atoms that cluster around harmful particles, including those from exhaled breath.
Guarantees Energy Savings
Air Purification Technology allows buildings to reduce outside air requirements by 50% or more below standard. Considering many facilities spend half their energy costs on HVAC expenses, many building owners are looking for ways to save. With Air Purification Technology, you can save your facility 20-40% on HVAC energy costs.
HVAC Cleaning & Optimization Technologies
Keep A Safe, Efficient, And Clean Facility
Your HVAC is an essential part of your building's functionality and the prime factor in making it a good place to work, live, or spend time in. But like any frequently used appliance, it is subject to deteriorations and wear.
We are proud to offer a range of HVAC cleaning and optimization technologies that target issues of deteriorating heat transfer, internal buildup, and optimized energy efficiency: thanks to GoldLeaf HVAC Coil Cleaning®, BioFoam™, and a wide variety of HVAC Coil Coatings®, under-performing and inefficient HVACs are definitively a thing of the past.
Sensor Technology: Real-Time Stats on Your Savings
Get More Out Of Your Data With The Best In Sensor Technology
Whichever hardware solution you choose to improve your building systems, Maintenance Care's range of sensors makes them even more powerful. Once installed, hardware and optimization products can be easily monitored through Maintenance Care's sensor technologies. This is how it works: our Maintenance Care experts install sensors to measure different factors such as temperature (air, water, surfaces) or humidity within different areas of a building.
Maintenance Care's sensors measure performance data and send reports directly to your device through an extension within your CMMS that is specifically designed to integrate with the GoldLeaf product range, enhancing their utility and functionality. The data gathered by our sensors can be used for e.g. visualizations, task creation, record keeping, compliance, and monitoring at the tip of your finger. Enjoy peace of mind with automatic alerts on your mobile or desktop devices whenever attention is required.
Our Partner in Savings: Goldleaf Energy Systems Inc.
The Perfect Synergy
To bring you the best possible energy-saving solutions, we rely on partnerships with great energy companies that are working to bring facilities across North America energy solutions that are both cost-reducing and better for our environment. Read more about our first energy partner here: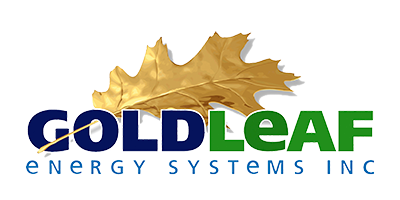 Our first energy solutions partner, Goldleaf Energy, is a world-class expert and innovator in the field of energy optimization with many years of experience. Maintenance Care's CMMS and sensor technology and GoldLeaf Energy Systems' hardware form a perfect synergy to bring you the most energy and cost-efficient building technology. Enjoy full integration and control with even more savings.
Maintenance Care's sensor technology and Gold Leaf's energy saving & HVAC Optimization solutions combine the best of both worlds: intuitive, world-class monitoring and maintenance software on the one hand, cost and energy efficient hardware and optimization solutions on the other.
Reach Out for Energy Savings
Are you interested in improving your energy efficiency through exceptional hardware and software solutions? Get in touch

with us

today for more information

.