Increase Productivity And Running Times At Your Manufacturing Plant
Try our manufacturing maintenance software now — get a demo!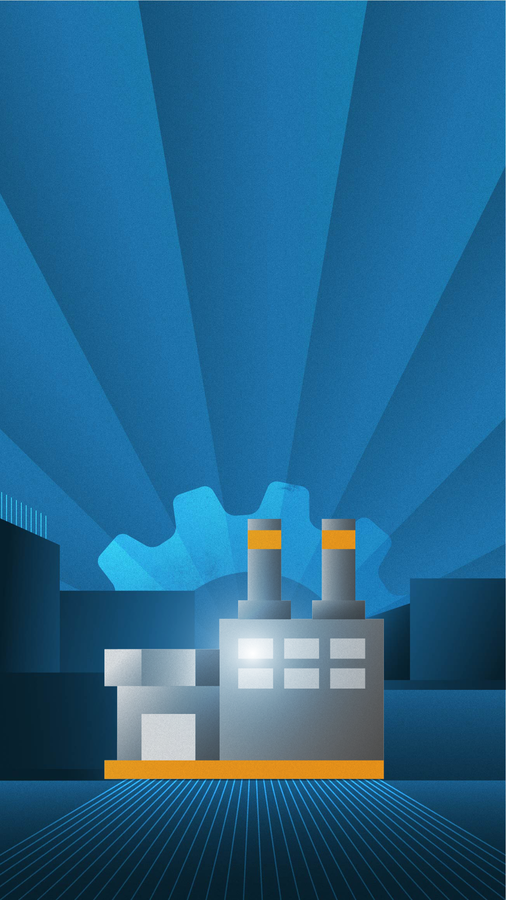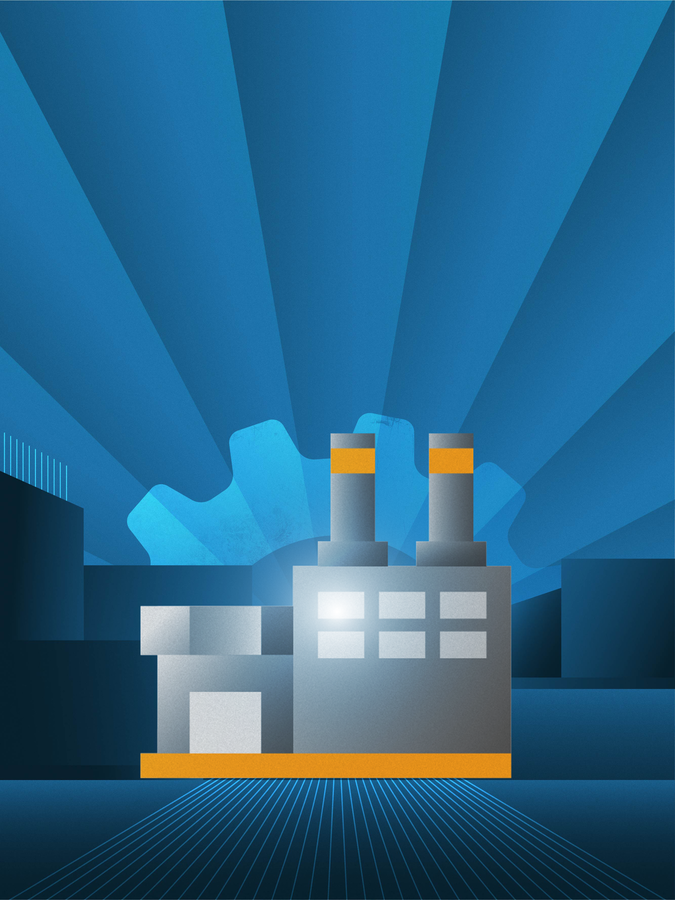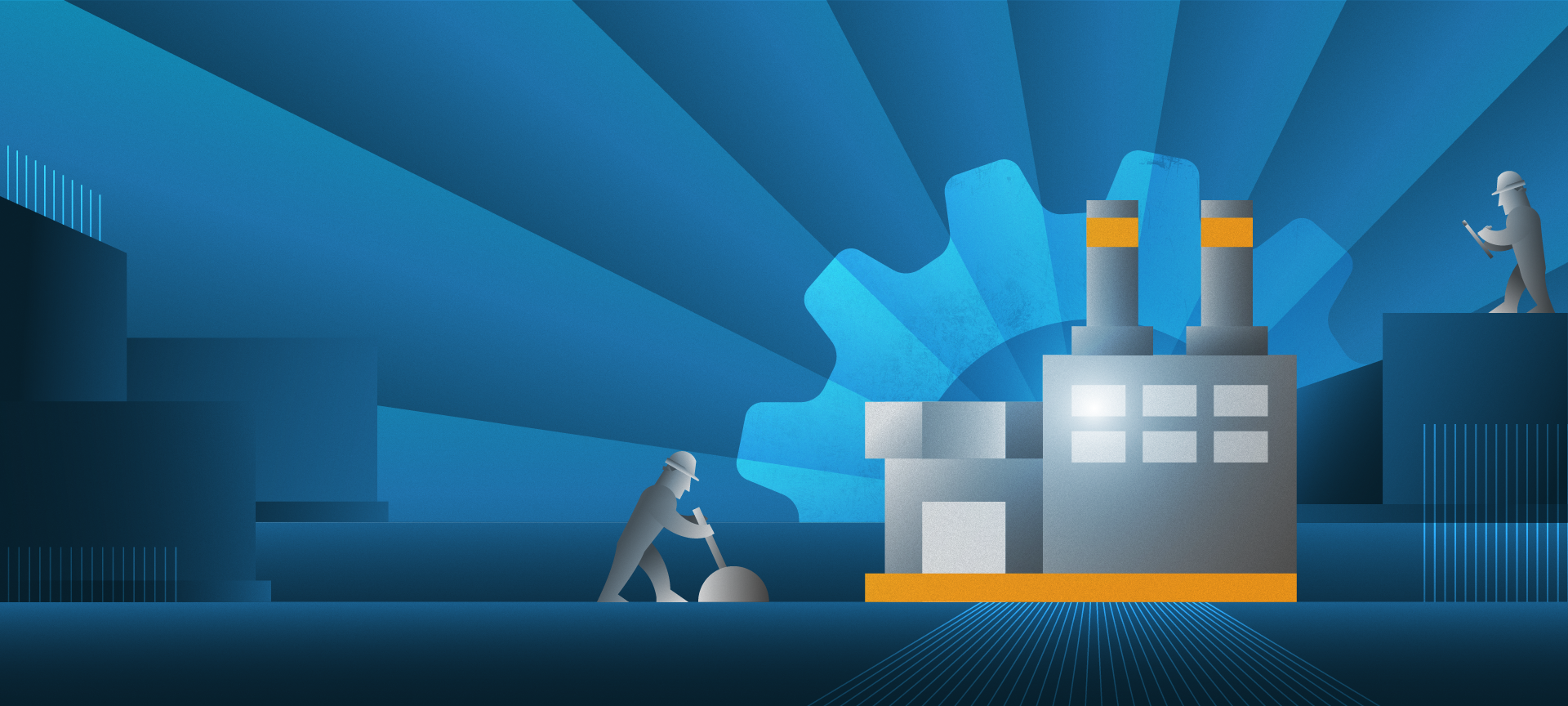 Get The Most Out Of Your Equipment With CMMS
Recent research has shown that almost 40% of manufacturing companies are still using paper and calendars to maintain their facilities. Some 64% are still setting up calendar reminders and working off multiple tools to perform routine maintenance. These outdated protocols are preventing you from becoming more efficient. Now is the time to make the switch to a CMMS. A CMMS is the perfect tool for any manufacturing company. You are able to create and assign work orders to your team. Implementing a preventive maintenance plan can help you maintain equipment longevity and aid you in budgeting. Using our mobile app you are able to track progress no matter where you are working for the day. Start saving time today with manufacturing CMMS software.
Create And Track Work Orders
Move beyond paper and use a digital work order software. Your team can request repairs quickly and efficiently. You'll get instant notification you can respond and address issues efficiently.
Asset Management At Your Fingertips
Track your assets to make sure all of your equipment is up to date and functioning properly. Using an asset management tool you can do this and more. Use this feature to create accurate annual and quarterly budgets.
Schedule Preventive Maintenance In Advance
Staying ahead of broken equipment is half the battle for manufacturing businesses. Using an in-depth preventative maintenance protocol will make sure your equipment is running optimally. You can then report on these projects within the software.
SATISFIED CLIENTS
Take a look at some of the many organizations using Maintenance Care as their CMMS of choice!
STREAMLINE MAINTENANCE FOR YOUR MANUFACTURING PLANT
Manufacturing business have more of a need for a CMMS than many other industries. If your equipment isn't running at its best then you can't produce products for your customers. Your email box is probably overflowing with work order request that need to be assigned and completed. Instead of using carbon copied forms switch to a digital system, like a CMMS. Your coworkers can submit work orders from their work station or even their phones. You can be notified, assign a team member to the project, and monitor the tasks completion all through the CMMS. Routine maintenance and inspections can be prescheduled through the preventative maintenance tool. You can also track wear and tear of your equipment which will be instrumental when it's time to submit your budget. You can quickly find out which items are getting inefficient and which ones may last another year. Using our mobile app you are able to do all of this remotely. If you are responsible for multiple locations and have to travel frequently, this feature will quickly become your favorite.
CMMS FOR MANUFACTURING BUSINESSES
If you want to continue to crush your competition then you need a CMMS. Streamlining maintenance will allow you to address issues and make repairs so that your business can keep producing the products your customers are counting on. Add a CMMS that offers a mobile app, like Maintenance Care, takes your efficiency to next level. Track your team's progress at any time anywhere you are.
Manufacturing CMMS Software Features
Complete work order quickly and efficiently
Task management lets your whole team know what needs to be done and when
Schedule preventative maintenance and inspection tasks in advance
Track your assets lifecycles to develop accurate capital planning reports
Dashboard reporting simplifies tracking and project status
Use the mobile app to stay on top of work orders, asset tracking, and manage tasks
Store documents in our Space Center for fast retrieval and team sharing
Need a vendor to help with a project, shop our vendor store for great rates
Smart tracking with our wireless temperature sensors
Use Alexa as your personal CMMS assistants with flawless integration
TAKE YOUR MANUFACTURING BUSINESS' MAINTENANCE TO THE NEXT LEVEL
Technology is here to help you. Opting to add a CMMS to your maintenance strategy is sure to improve your efficiency and impress your bosses. Our best advice is to choose a software that can handle your work orders, preventive maintenance, asset management, and of course reporting.
You can try out our CMMS for free. You'll discover, like so many of our clients, that your work days go much smoother once you get started.