Glossary
The Risks of Maintenance Department
Pencil Whipping.
Pencil whipping, a term that has gained significant traction in recent years, refers to the practice of hastily completing paperwork or signing off on documents without properly reviewing, verifying or evaluating their contents.
This phenomenon is pervasive across various industries and sectors where documentation serves as evidence for compliance with established procedures, regulations or quality standards.
As public scrutiny intensifies over transparency and accountability within organizations, pencil whipping becomes not only an ethical concern but also poses grave risks related to legal liabilities, reputational damage and potential operational failures.
The widespread prevalence of pencil whipping can be attributed to multiple factors such as time constraints, workplace pressures and lackadaisical attitudes toward procedures.
What Is Pencil Whipping?
Pencil whipping is a term used to describe the practice of falsely recording information or not accurately documenting procedures. The consequences of pencil whipping can range from minor disciplinary action to criminal charges depending on the severity of the offense.
The term 'pencil whip' signifies the practice by facility managers of approving work orders without proper inspection or complete execution, which often leads to compromised equipment integrity and jeopardized worker safety.
To prevent pencil whipping, facility managers should ensure that their staff is trained in the proper procedures for recording information and that they are held accountable for their actions. Additionally, regular audits of documents should be conducted to ensure that all records are accurate and up-to-date.
Consequences Of Pencil Whipping
The phenomenon of pencil whipping is often overlooked, yet it carries significant consequences that can adversely impact organizations and their stakeholders. When workers become aware that their colleagues have engaged in pencil whipping practices, overall morale may decline as trust erodes within the team.
It becomes evident that addressing the problem of a pencil whipped organization warrants urgent attention from management teams across industries. Ultimately, curbing instances of pencil whipped work orders will contribute to improved operational efficiency and a better organizational reputation.
Preventing Pencil Whipping
To successfully combat this problem, management must foster a culture that prioritizes thoroughness and accuracy over shortcuts or superficial task completion. Implementing strategies to prevent and eliminate pencil whipping involves increasing awareness about its meaning and ramifications among employees at all levels.
Ensuring technicians have access to adequate resources, including time allocation for preventive maintenance and activities and up-to-date documentation, further supports their ability to execute tasks accurately and efficiently.
Common Causes Of Pencil Whipping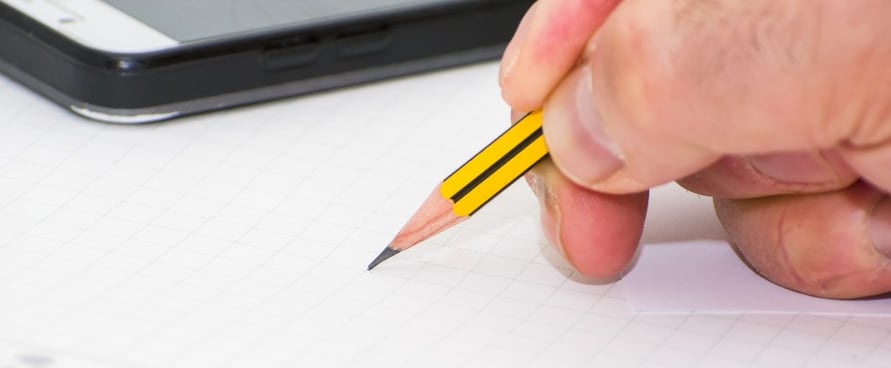 Overworked Workers
Overworked employees constitute a significant factor contributing to the prevalence of pencil whipping.
The excessive workload and tight deadlines force staff members to prioritize tasks that are considered essential for their performance evaluation, while neglecting less urgent or seemingly insignificant duties such as paperwork completion.
In many instances, overburdened workers resort to pencil whipping to meet unrealistic expectations set by management without sacrificing quality in other areas of responsibility. They often view this practice as a necessary evil that allows them to concentrate on more critical aspects of their work.
However, these shortcuts can have long-term consequences not only for the organization but also for individuals involved in fraudulent record-keeping.
Incompetent Management
Incompetent management is another significant factor contributing to the prevalence of pencil whipping in organizations. When managers lack the necessary skills and knowledge to effectively oversee their team's work, they may inadvertently create an environment that encourages shortcuts and false reporting.
In some cases, inexperienced or inadequately trained supervisors may not understand the importance of thorough documentation and compliance with established procedures, leading them to turn a blind eye toward instances of pencil whipping within their teams.
Misguided managerial priorities often result in an undue emphasis on meeting performance metrics at any cost, fostering a culture where employees feel compelled to manipulate records for fear of negative consequences.
Potential Consequences Of Pencil Whipping
Culture Of Dishonesty
One of the most significant consequences of pencil whipping is the development and spread of a culture of dishonesty within an organization. When employees feel pressured to cut corners or falsify records, it undermines their integrity and can lead to further fraudulent behavior in other areas. This issue may go unnoticed initially but eventually permeates throughout the entire company, becoming ingrained as a norm rather than an isolated incident.
This type of misconduct may leave customers questioning whether they can trust products or services offered by companies found guilty of engaging in these practices. Inevitably, a culture rooted in dishonesty will face severe repercussions beyond mere reputational damage. Prolonged exposure to this unethical environment may lead employees to rationalize poor decisions or even engage in more serious forms of fraud themselves.
Equipment Breakdowns
When the maintenance data and inspection records are falsified to meet performance metrics or save time, critical issues may go unaddressed, leading to premature failure of machinery and other assets. This not only disrupts operations but also incurs additional costs for repairs or replacements while potentially compromising product quality.
Unscheduled Downtime
When maintenance tasks are not adequately performed or inspection reports are falsified, organizations risk experiencing unplanned stoppages in production, inventory checks and maintenance operations.
This can result in a domino effect that disrupts schedules, delays projects and leads to lost revenue. Unscheduled downtime strains resources as employees and maintenance managers scramble to identify and rectify issues while facing mounting pressure from stakeholders demanding swift resolutions.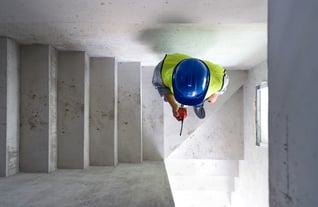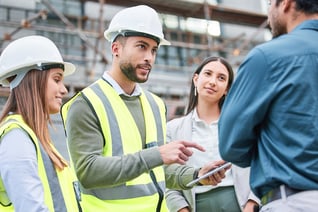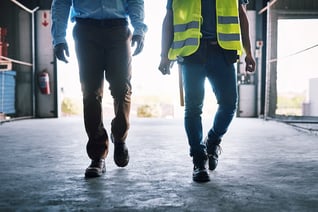 Strategies To Prevent Pencil Whipping
Training & Understanding
By providing employees with a comprehensive education on the importance of thorough equipment inspections, organizations can foster a culture that values accuracy and diligence over expediency.
This involves not only emphasizing proper safety procedures but also discussing potential consequences resulting from cutting corners during inspections. Through consistent reporting, individuals may become more aware of the detrimental effects associated with skipping critical inspection steps and falsifying records.
Quality Prioritization
Prioritizing quality over quantity is another vital strategy in preventing pencil whipping. By emphasizing the importance of thorough inspections and accurate reporting rather than merely focusing on meeting quotas or deadlines, organizations can create an environment that values accuracy and diligence.
This approach requires a shift in mindset from management down to individual inspectors, as high safety standards must be upheld consistently across all levels within an organization. By dividing tasks into segments with clear objectives, employees are less likely to feel overwhelmed by the scope of their responsibilities, which can lead to cutting corners during inspections.
The Bottom Line: Establishing Accountability
CMMS software can serve as a vital tool in this endeavor by providing management with comprehensive insight into employee performance. Supervisors can track assignments, monitor inspection results and identify areas for improvement or potential risks in real time.
Managers can swiftly address any discrepancies or instances of pencil whipping before they escalate into larger issues that may jeopardize overall productivity or safety standards.
Identifying and addressing when pencil whipping occurs in an organization is of utmost importance to maintain integrity and ensure compliance with regulations. By being vigilant about potential instances of this unethical practice, providing necessary training for employees and understanding the legal implications, businesses can effectively combat pencil whipping and uphold their reputation.
Frequently Asked Questions
In Which Industries Is Pencil Whipping More Prevalent?
Pencil whipping is a phenomenon that can occur across various industries and sectors; however, some areas may be more susceptible due to the nature of their operations or regulatory requirements.
Industries with strict safety regulations, such as aviation, construction, healthcare and food processing, might experience higher instances of pencil whipping due to the pressure for compliance and reporting. In these settings, employees may feel compelled to falsify records or provide superficial assessments in order to meet deadlines and avoid penalties.
How Can I Train Employees To Discourage Pencil Whipping?
To effectively educate and train employees in discouraging dishonest reporting practices, it is crucial to foster a workplace culture that values integrity, transparency and accountability.
Implementing comprehensive training programs focusing on the importance of accurate record-keeping and ethical decision-making can be instrumental in deterring thisbehavior.
Encouraging open communication channels among staff members, as well as between management and employees, can facilitate an environment where concerns regarding potential malpractices can be addressed promptly and constructively.
What Are The Legal Consequences Of Pencil Whipping?
In situations where a business is found guilty of pencil whipping – falsifying or manipulating records, documents or reports to create a false impression of compliance – there may be various consequences under federal and state regulations.
Outcomes can include fines, penalties, loss of contracts or licenses, reputational damage and even criminal charges in severe cases. It is imperative for organizations to promote ethical behavior among employees and establish stringent auditing systems to deter such malpractices from occurring within their operations.
What Are Some Examples Of Pencil Whipping Incidents?
Real-world examples of pencil whipping incidents and their consequences include the collapse of Rana Plaza in Bangladesh, which resulted from inadequate building inspections.
The Deepwater Horizon oil spill is another example, where regulatory shortcuts were taken by both BP and its subcontractors. Additionally, the fatal crash of a Boeing 737 MAX airplane was due to insufficient safety testing.
In each case, businesses or regulators opted for expedient documentation over thorough evaluation processes, leading to disastrous outcomes that claimed lives and caused significant environmental damage.
THE BLOG
Our Latest News,& Industry
Insights.
Stay up-to-date with tips and tricks, industry news, ongoing support and expert resources from the Maintenance Care software team.
Ready to Optimize
Your Maintenance Operations?
Experience the power of Maintenance Care first-hand by getting a demo or trying our FREE forever software.